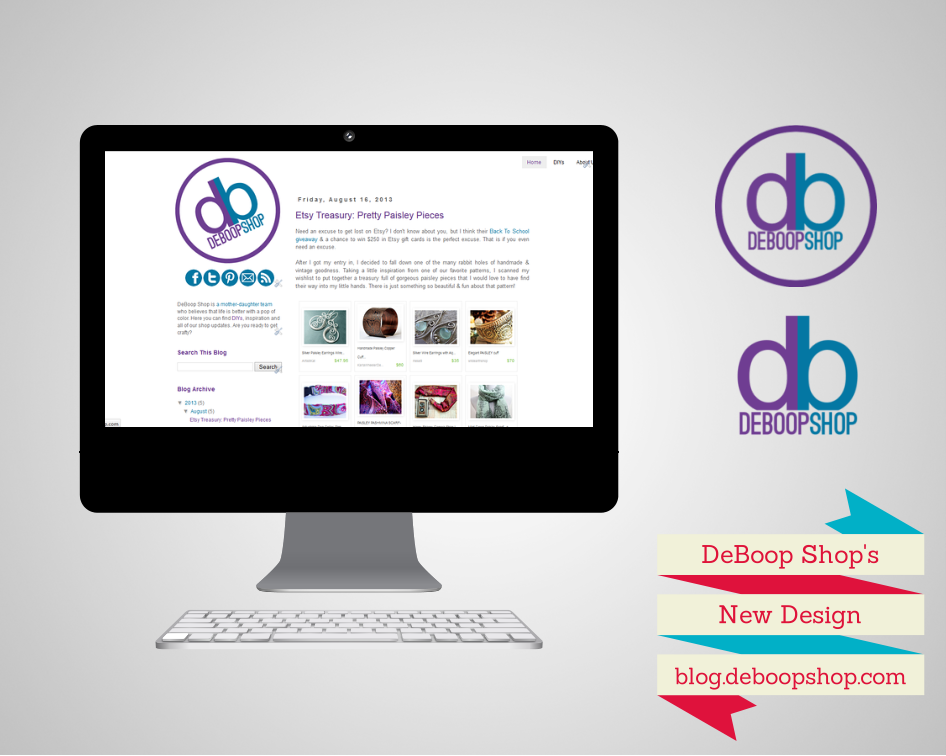 Excuse me while I squee a bit about this tiny project, but you would too if you were in my shoes. Not only is this a baby step towards making one of my dreams (blog design) come true, but it's helping my mom's as well. How so? Because this blog is an added bonus for her Etsy shop, DeBoop Shop, opening soon. It's a pretty amazing thing when you can be a part of helping someone else's dream come true!
If accessories with a personality are your style, you definitely want to follow DeBoop Shop so you don't miss out on some amazing Grand Opening sales.
P.S. If you are interested in helping us spread the word about our launch or hosting a giveaway on your blog, please email DeBoop Shop. We are currently looking for opportunities to work with some amazing bloggers.