Techically I'm back from vacation, but trying to re-acclimate myself with the zombie job life again. So here's one more guest post for you from my friend Jenny, from Magic Cat Jenny. And she's got an awesome DIY to share with us to get in the mood for some great summer festivities. Be sure to check out her great blog (and some of her epic make-up art)!
Hi, I'm Jenny and I love making things. I sew Nerdy Monsters and cosplay. I enjoy filming and editing my own video diaries and short films. I have far too many ideas and projects and my blog is where I organize them all. Here is a flower crown experiment I tried out the other day.
When I saw these fake flowers I knew they would make a great Disney's Tiki Room inspired flower crown. Here's how to make one of your own!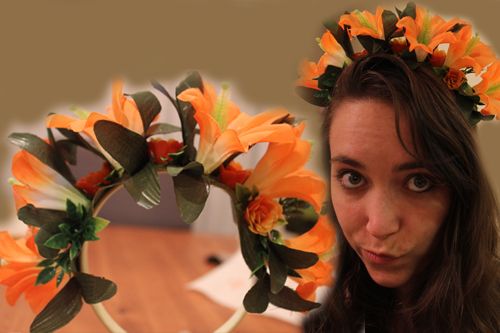 Step One: Collect your materials. You'll need some fake flowers, a hot glue gun, scissors, and a headband.
Step Two: Pull the flowers off the plastic stem. Most fake flowers can be pulled off but you may have to cut them.
Step Three: Hot glue a large leaf to the base of your headband. This give it a bit more surface area to glue things to.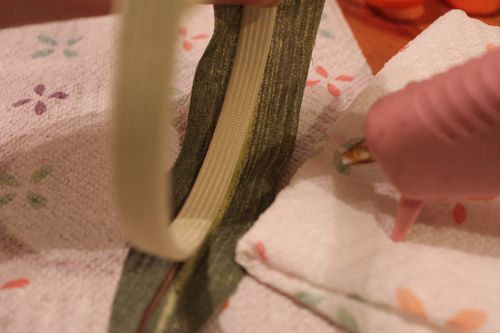 Step Four: Cut off the base of the flowers so they are flat. These flowers are pretty tall standing, which helps give it the tropical Tiki Room look. If you want your flower crown to look more classic, cut more off the base of the flower.
Step Five: Start hot gluing your flowers on the headband!
Step Six: Keep going till you like the look. You're done! Rock your new flower crown to a Diensybounding trip or anywhere!
Thanks to Kelly for letting me guest post, and thank you for reading!
Come check me out on my blog or other social media sites, I love new friends.
MagicCatJenny